Earn Points On Every Purchase, and Redeem For Products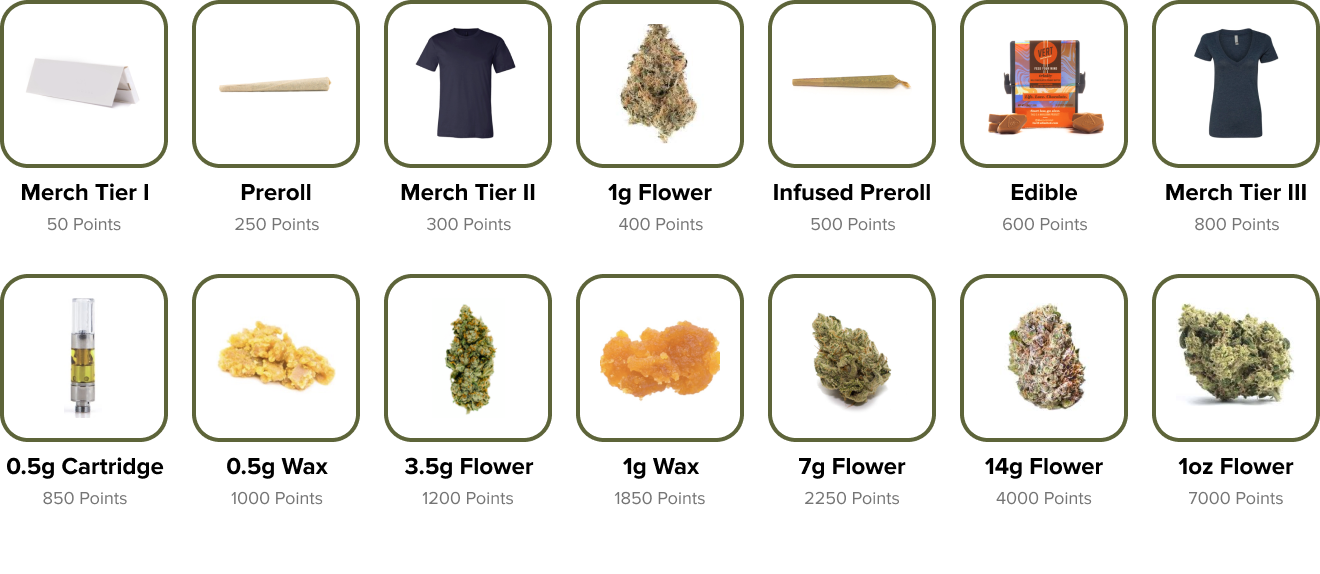 Buy more and save more — it's every shopper's dream! Below, find out how products correspond to points and start filling your cart. Plus, click the button below to activate your rewards account and get a
200 point welcome bonus
after your first purchase. 
Weekly Deals make it even easier to earn points. Whether you're ready to explore our wide range of products or have a favorite you want to order time and time again, we are here to help you earn points and enjoy every step along the way.

As part of the rewards program you will receive multipliers on your points per purchase based on their lifetime spend with this dispensary.
You can add easily add rewards redemptions to pickup or delivery orders. On an item page, simply toggle the payment method from cash to points and add the item to your cart.
In the cart the item cost will appear in points. Items redeemed with points will not count towards any order minimums set.